Sponsored Links
Thank You For Installing The BTS NewTab Chrome Extension.
If you have not installed, you can download the extension by clicking the link below.
Sponsored Links
Chrome NewTab Wallpaper Background Designed For BTS Fans. Make a Difference With Chrome Custom Design.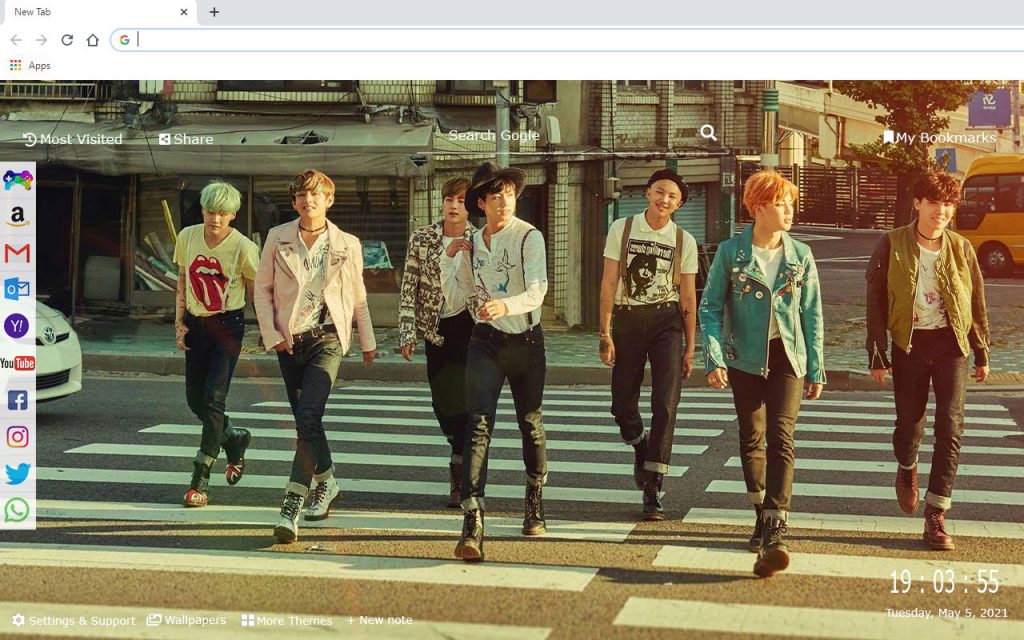 Sponsored Links
Install the Chrome extension specially designed for BTS fans. Greet you with a new BTS wallpaper every time you open a new tab. If you wish, you can fix the wallpaper you like. Enjoy BTS New Tab for Google Chrome. After installing the BTS Chrome extension, you will now have a special design.
BTS New Tab Features:
* It does NOT contain content that could endanger your security.
* Hey new tab wallpaper changes
* You can pin any of the wallpaper options
* Quick access with shortcut icons of the most visited websites on the left.
* Easy and fast Google Search
* Time and date
* Active / passive option from settings
* Adding notes
and many more features are waiting for you.